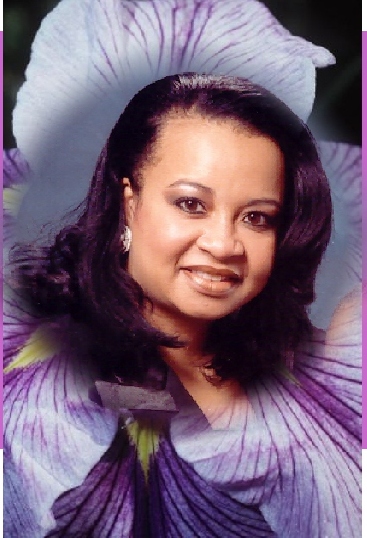 Sis. Jacqueline Diana Brent-Smith, born the first child of four to the union of Argusta Brent, Sr., and Clara Q. Brent. She was educated in the Orleans Parish Catholic School System.
She is the proud grandmother of five Nisan ( Mo), Emanuel, IV (Dook),Dallis, Taylor, Talyn and a host of many other God-given grandchildren, aunt and godmother of seven beautiful children five girls and two boys, great aunt to three lovely girls, 2 of which are identical twins, whom she refers to as "Her Blessings from God".
She was baptized at the age of seven, at a Baptist Church, where she remained until the age of seventeen. Diana, then joined a Full Gospel Ministry and later a Non-Denominational Ministry. She accredits her involvement in these ministries with the beginning of her understanding God's will for her life. She has been involved in all types of church work, serving as a Youth Sunday School Teacher, Church Secretary, Treasurer, Youth Guidance Counselor, which also includes counseling of Hurt and Wounded Women, and is presently the Founder of the Women of Wisdom of the Israelite Baptist Church, Women's Choir (VOW),  WOW Exercise Ministry, Drama Ministry and New Members Ministry. On Sunday, January 23, 2005 First Lady Diana Smith was licensed as a Gospel Evangelist.
Diana's heart's desire is to build the kingdom for Jesus Christ, in whatever capacity , He places her in. Even if that entails preaching His Word. For the scripture tells us in Joel 2:28; "And it shall come to pass afterwards, that I will pour out my spirit upon all flesh; and your sons and your daughters shall prophesy, your old men shall dream dreams, your young men shall see visions."

After hearing the voice of God, about her "Boaz", she was united in Holy Matrimony to her best friend, Rev. Emanuel Smith, Jr. (who is also her Pastor) June 22, 1997 in Hawaii on the beautiful island .
One of Sis. Smith's favorite Bible verse is Isaiah 26:3, Though wilt keep him in perfect peace, whose mind is stayed on thee, because he trusted in thee". Two of her favorite songs are "Father I stretch My Hand To Thee" and "We Exalt Thee, Oh Lord". Her favorite colors are Black and White.

Sis. Smith is an active member of the Church Anniversary and Homecoming committees. She is the vice-president of the Benevolent Society and chairperson of the Men & Women Day Celebration.
Sis. Smith, knows that God has called her and Pastor Smith, to take back this community of the vineyard to empower men, women and children. Sis Smith will continue to serve God and share His word through a variety of Ministries of Help. God has birth in her spirit Ministries such as….Children's Church, House Services and Programs,Momee's House (a complete child care center), Bible College,Computer Lab and a Widows Ministry.

Quoting Sis. Smith – "The future looks bright Israelite I dare you to BELIEVE!"